Graphics and Prepress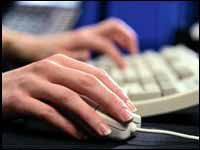 A big part of providing complete business solutions is to provide all the services you need under one roof. That's why we offer a full range of pre-press services to get your job just right before it goes on press. Our expert team will handle any of your pre-press needs, including:
* File prep
* Graphic layout and typesetting
* Image manipulation
* Color correction
* Computer-to-plate
* Variable data printing prep
* CD duplication and inkjet printing
* Wide-format inkjet printing
We maintain a state-of-the-art pre-press department using the latest software available on both Mac and PC platforms. We can accept your files on a variety of media but our preference is the file transfer method on this website. If your project is larger than 2GB, we would rather receive it in DVD format on disk.
If you'd like to learn more about our pre-press services, or just like talking shop about the specifications of our pre-press department, please contact:
Chris Silva
Prepress Supervisor
chriss@lithtex.com