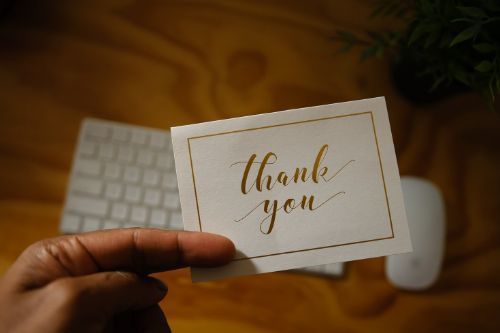 Your employees are the best marketers around! When they love the job they're doing, they're your biggest advocates in the community. Without them, you wouldn't be able to achieve the same level of success you achieve today. That's why it's important to make sure your employees know just how much they mean to you!
Friday, March 4 is Employee Appreciation Day. Although it's important to make sure your employees are feeling the love year-round, this is the perfect reminder to do something special to make them feel valued. Check out these ways that you can help celebrate your employees this coming holiday.
Give Out Swag
Look good, feel good! Company swag is fun to wear, fun to give and overall a win-win gift. T-shirts, coffee mugs, stationary and more swag items are fun for your team members to use, and they're branded with your company logo. This helps build brand awareness when they're out in the real world or posting pictures on social media. 
Make Awards
Think about what awards you would give out if you could. Next, make it a reality! The awards could be related to your business, like who had the most sales, or the awards could be funny, like 'most likely to make team members laugh in a meeting.' Host a fake awards show for your employees and give out the awards. You can even have other employees vote on who receives which award. Overall, make it a fun experience for your employees. 
Send a Note
This one is simple and needs no explanation. If you don't have a huge budget and you want to let your team members know that you care, simply tell them. Speak with authenticity! Write a heartfelt thank you on paper and give it to your employees to let them know how much you appreciate them. 
Send a Care Package
While many are back to working in offices, just as many are still working from home. Care packages are the perfect way to reach any of your employees wherever they may be. Consider including self-care items, your employees' favorite treats and even the swag items mentioned above. It's always a nice surprise to get a package at home that you weren't expecting.
Highlight Employees on Social Media
You love your employees, and you have a way to shout it from the (virtual) rooftops! Take the day to highlight employees on your social channels. Talk about what makes them great! Use customer testimonials that mention your team members by name to give them the recognition they deserve publicly. This will also boost your social interaction for the day and bring attention to your current (and maybe new!) customers. 
Your employees are the heartbeat of your business.  Make sure they feel special this Employee Appreciation Day! Whether it's a simple thank you note or an all-out swag bag and care package, do what your team members will love.